Guernsey Airport concrete re-used for improvements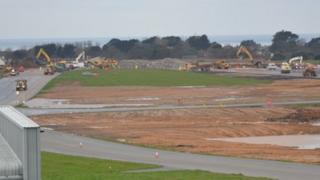 Old concrete at Guernsey Airport will be re-used as part of improvements to the site.
About 2,000 cubic metres of concrete and asphalt will be crushed and used as base material for the runway and plane parking areas outside the terminal.
Guernsey Airport said using the old material had financial and environmental benefits.
It is hoped it will remain in place for up to 30 years.