Guernsey's new health minister wants to reverse cuts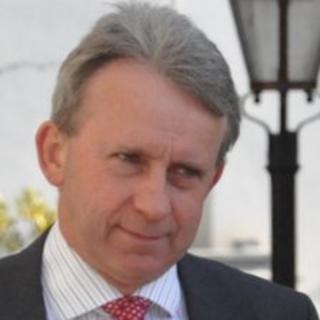 Guernsey's new Health Minister wants his department to return to normal operations as soon as possible.
Deputy Mark Dorey was elected into the Health and Social Services Minister post on Friday after the department's board resigned.
He said he would investigate whether cost cutting measures introduced by the previous health board could be reversed before the end of the year.
But he said he would need to look into issues of finance and capacity first.
He said: "The biggest challenge is the budgetary challenge... and to ensure we don't stop any of the major front line services in the future.
"I never want to be announcing as Deputy Adam did that we are stopping elective surgery."
'Very concerned'
Deputy Dorey said as it was so close to Christmas it would be difficult to bring agency staff in, but he would ask.
He said: "I am very concerned about the situation."
Deputy Hunter Adam resigned ahead of a planned States debate on a motion of no confidence. Deputy minister Barry Brehaut and deputies Elis Bebb, David Inglis and Arrun Wilkie also resigned.
Earlier, deputies voted unanimously to allow the department to overspend by £2.5m despite severe criticism of the department's handling of its finances and its decision in November to close wards and postpone non-emergency operations.
Deputy Dorey beat the current Housing Minister Dave Jones to the job by 27 votes to 16.
The remaining four seats went unopposed to Deputy Sandra James and Deputy Martin Storey and two former board members, Deputy Elis Bebb and Deputy Barry Brehaut.