Sark Election 2012: Sir Norman Browse invited as observer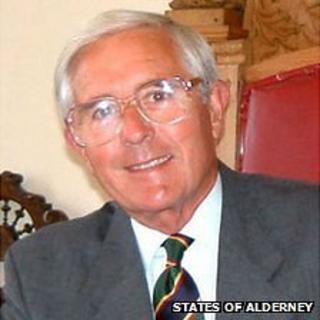 Sir Norman Browse, a former President of the States of Alderney, has agreed to observe the Sark election.
Twenty-two candidates are standing for the 14 available seats on Chief Pleas in the election on 12 December.
It is the first time an observer has been invited since the island's government became democratic in 2008.
Colin Kniveton, Sark's Chief Secretary, said: "It is an opportunity for Sark to confirm the standards of its elections to the world."
Sir Norman served as President of the States of Alderney from 2002 until he stood down in 2011 and is also a former president of the Royal College of Surgeons.
He has been asked to review all aspects of the election to ensure they comply with international best practice.
Sir Norman said: "With Sark's long, long history of having a seigneur and what you might call Norman feudal government it is important... they run a proper democratic election that everybody is content and satisfied with."
He said he was surprised by the invite and felt privileged to be able "to help Sark in any way I can".
His appointment follows discussions between the Ministry of Justice, members of Chief Pleas and the returning officer, Lt Col Reg Guille MBE.
Mr Kniveton said: "Bodies such as the Commonwealth Parliamentary Association and the UN [United Nations] are encouraging the use of observers and various Overseas Territories utilise observers on a regular basis."
UK Justice Minister Lord McNally said the move was being made to "promote transparency and fairness and consolidate the democratic standards Sark has embraced".
He said: "Elections are a key part of any democracy and I hope the people of Sark will take this opportunity to ensure their voices are heard."