Mai-Lea Falla named as girl killed in quad bike crash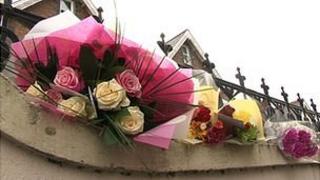 A seven-year-old girl who died after she was hit by a quad bike in Guernsey has been named as Mai-Lea Falla.
The crash happened in Summerfield Road, near the junction with Vale Avenue, just after 18:00 GMT on Thursday.
The girl, a pupil at Vale Junior School, was taken to Princess Elizabeth Hospital in a critical condition and died overnight.
The male quad biker was also taken to hospital with serious injuries.
He is described as being in a stable condition.
'Thoughts and prayers'
Gary Hind, head teacher of the Vale Junior School, said in a letter to all parents: "Mai-Lea will be remembered as an articulate, talented, sensitive and fun loving girl.
"On behalf of the school we offer our sincere condolences to Mai-Lea's family and friends. Our thoughts and prayers are with them at this very sad time."
He said support and counselling services would be made available for pupils and staff.
Traffic Sgt John Tostevin appealed for anyone who saw two young girls walking in the area or a white quad bike being ridden towards Summerfield Road from Bordeaux to come forward.
He also thanked those members of the public who tried to help the girl at the scene.