Guernsey Airport closures 'will be last', says director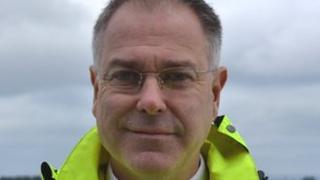 Work to rehabilitate Guernsey Airport's airfield will not require further runway closures, according to the airport director.
Colin Le Ray said the closures on 27-28 November and 4-5 December would be the last, regardless of the weather or other unforeseen circumstances.
He said: "We understand the practical difficulties that closures do create, we're making the absolute most of it."
The airport will have been closed for four two-day periods by 5 December.
The closures have allowed work to be carried out on the £81m project to rehabilitate the airport's surfaces and drainage.
Mr Le Ray said work had been carried out efficiently while the airport had been closed.
He said: "This is like a military operation really."
Gerry Prickett, project manager for the project, said: "Four closures was what we said we needed, but we wouldn't exceed that."
He said: "We had a plan that said we must achieve it, particularly [closures] three and four with getting the old runway end out and rebuilt.
"I'm absolutely convinced we will do it and we won't need another runway closure."
Mr Prickett said the weather in Guernsey had been a surprise.
He said: "It seems to have been continuously wet since the beginning of April."
He said that work would continue uninterrupted for the duration of the closures, regardless of the weather.