Man jailed for importing mephedrone into Guernsey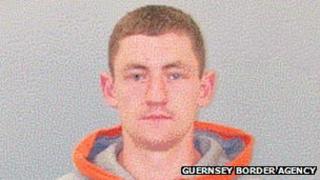 A Weymouth man has been sentenced to five years and eight months in prison for smuggling the class B drug mephedrone into Guernsey.
Sidney Caine Howitt, 21, was sentenced on Friday at Guernsey's Royal Court.
He admitted carrying four packages of mephedrone internally after being stopped by Guernsey Border Agency officers on 18 July.
Judge Russell Finch said it was time for Howitt "wise up and take responsibility".
He said the court saw the misery of drug use day after day and was sorry that drugs had clearly ruined Howitt's life.
According to the Border Agency, the drugs seized were worth between £6,000 and £8,000.