Condor Ferries announces more sailings from Channel Islands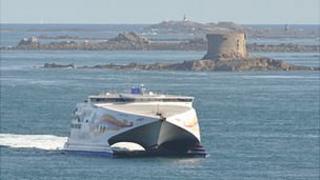 More ferries will sail between the Channel Islands and the UK and France in 2013, Condor Ferries has announced.
The company has released its schedules with an extra 53 sailings to St Malo and 20 more to Poole and Weymouth.
Ian Milner, Guernsey director, said there would also be an increase in inter-island sailings and day trips to Guernsey would be possible from the UK.
The extra capacity on its three fast ferries is due to the end of a contract with Brittany Ferries in March.
Condor Ferries has operated a summer passenger and vehicle service between Cherbourg and Poole on behalf of the company.
In 2013 it is due to be replaced by the Barfleur, which can also carry freight.