Guernsey drug trafficker Simon Domaille jailed for five years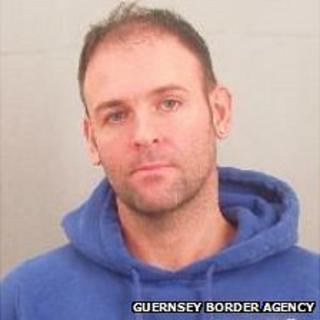 A Guernsey man has been jailed for trafficking drugs worth more than £30,000 and money laundering offences.
Simon James Aynsley Domaille, 33, denied 11 offences but was found guilty of them all in a four-day trial in Guernsey's Royal Court in September.
As he passed sentence, Judge Russell Finch described him as purely financially-motivated.
Domaille was sentenced to five years in prison for importing the drug mephedrone.
He was also given three two-year sentences relating to money laundering and a 12-month sentence for the other seven counts of importation or possession of Class A, B and C drugs.
The sentences are all due to run concurrently.
The drug involved had a local resale value of between £24,900 and £33,200.
The Guernsey Border Agency first investigated Domaille in 2011 when he was found to have ordered illegal drugs from someone in Jersey.
Officers examined his finances and found several cash deposits into his bank accounts that did not appear legitimate along with payments to a suspect Jersey bank account were also identified, which coincided with trips he took to the UK.
It was revealed Domaille had the drugs delivered to a hotel in the UK from where he would collect them before importing them into Guernsey for onward distribution.
In September 2011, he was stopped by Guernsey Border Agency officers on his return to the island from Spain.
He was found to be carrying a number of tablets containing a mix of the Class B drugs butylone and mephedrone and others were found to contain the Class C controlled drug piperazine.
A search of his home uncovered personal use amounts of cannabis and cannabis resin, tablets containing MDMA (Ecstasy) and other tablets containing the butylone and mephedrone mix as well as tablets containing piperazine.
Domaille denied any knowledge of ordering drugs and told officers he dealt with a Jersey-based web company to order sex toys that he would export to Spain and sell, which accounted for his unexplained income.
Evidence from the dispatching company produced invoices clearly showing the ordering of the mephedrone tablets and not sex toys as claimed.
Rob Prow, chief officer of the Guernsey Border Agency, said it was "a clear and premeditated case of a drug trafficker who was motivated by profit".
He said the money made from the drug trafficking was reinvested to sustain his criminal activity and funded a lifestyle he could not achieve by legitimate means.
A confiscation hearing is due to be held at a later date.