Alderney needs to diversify to attract workers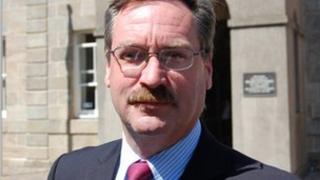 Alderney needs to diversify its economy to retain and attract workers, according to the chief executive of the States of Alderney.
Roy Burke said nearly 130 people of working age had left the island over the past four years.
He said his economic development team was trying to attract small niche businesses that were suited to the island.
He said Alderney would also continue to try to attract e-commerce business.
Mr Burke said: "The general population of Alderney has been falling for the last five maybe six years.
"It is a very small community, there's only 2,000 or so people there.
"A significant problem we had last year, just as Guernsey did, was with [the loss of] low value consignment relief, and those people left Alderney when they lost their jobs."
Low Value Consignment Relief, which allowed companies based in the Channel Islands to send low value goods to the UK without paying VAT, was abolished in April 2012.