Guernsey Town Church ramp work under way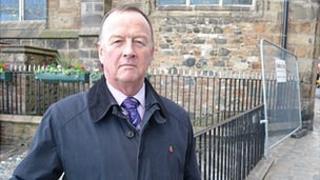 Work to improve access for shoppers in the south of St Peter Port, Guernsey, has begun after 10 years of planning.
The parish has agreed to build a ramp, costing between £12,000 and £14,000, in the walkway between the Town Church and the Albion House pub.
Senior Constable Barry Cash said he was delighted a design had finally been approved and work was under way.
He said he hoped the work would be completed before the Christmas lights are switched on on 1 December.