Guernsey resident 'unaware house was on fire'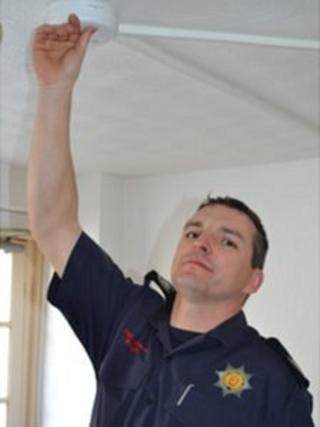 A man whose house was on fire only knew about the blaze when firefighters walked into his lounge, Guernsey's head of fire safety has said.
Pierre Laine said it was a warning about how important it was for smoke alarms to be fitted.
He said: "[The owner] was sat happily watching TV completely unaware of the fire at the rear of his property."
The fire caused significant damage to the house in Collings Road, St Peter Port, and a neighbouring property.
Mr Laine said anyone with concerns should contact the Guernsey Fire and Rescue Service who offer a free home fire safety check.