Guernsey introduces ash import ban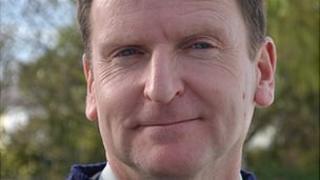 Ash trees can no longer be imported into Guernsey as the island's government has introduced a ban to stop the spread of ash dieback.
The Commerce and Employment political board agreed the indefinite ban on Tuesday, which it said would be effective immediately.
The ban covers the importation of trees, seeds and logs.
It follows the discovery of ash trees infected by the disease, caused by the fungus Chalara fraxinea, in the UK.
In Denmark, where the disease has been present for several years, it is estimated that 90% of ash trees have been lost.
The UK and Jersey have introduced similar bans in recent weeks and previously Guernsey States had introduced a voluntary ban, which Mr Clark said had been adopted by the island's garden centres and growers.
Nigel Clark, plant health inspector for the States of Guernsey, said: "It is particularly important that recently imported ash trees are inspected.
"Finding infection before it becomes established will give us the best chance of protecting the island's ash trees from this potentially devastating disease."
Surveys of ash trees are being carried out and islanders who have imported ash trees in the past three years have been asked to get them checked for symptoms of the disease.