Guernsey States members petitioned on Sunday trading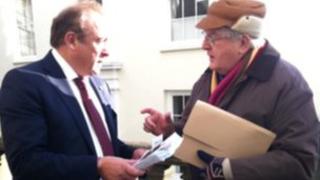 A petition against plans to suspend Sunday trading laws has been given to Deputy Kevin Stewart, Guernsey's Commerce and Employment Minister.
The petition, said to contain more than 1,700 signatures, was handed over before the States' October meeting.
Roy Sarre, who instigated the petition, said politicians must listen to the views of the public.
States members will debate a requête asking for all restrictions to be suspended for a 12-month trial period.
Mr Sarre petitioned the States on the same issue in 2000 and collected more than 6,000 signatures.
He said despite having fewer signatures, the most recent petition had received a very good response.
"We have been speaking to literally hundreds of people... all the reports are that people are really very strongly against total deregulation."
He said he was certain States members would vote against the suspension of Sunday trading regulations.