Guernsey's States begins consultation on electricity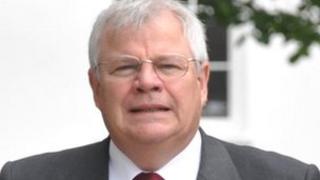 Public opinion on Guernsey's electricity supply is being sought by the States' Scrutiny Committee.
A consultation has been launched with the aim of examining how effective and robust the island's electricity supply and infrastructure is.
Paul Arditti, chairman of the Scrutiny Committee, said the consultation would focus on gathering evidence.
He said any results or recommendations would be put to States members for their consideration.
During 2012, Guernsey experienced a number of major power cuts, as well as the failure of its undersea cable link to France.
A price rise of 9% was announced following the problems with the cable link.
The review will be the first carried out by the Scrutiny Committee since the general election in April 2012.
Mr Arditti said despite the power cuts and price rise, committee members would take on the task with impartiality.
He said: "None of my committee will approach this with any preconceived ideas."
The consultation will run until 7 December, and will involve both business and electricity users.