Condor cancels ferry sailings due to high waves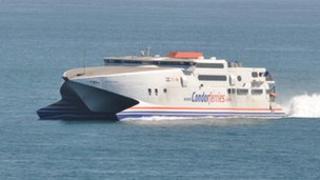 Condor Ferries has cancelled all its fast ferry sailings between the Channel Islands and the UK on Friday due to forecasted high waves.
The wind is expected to rise to force seven by the morning and remain strong throughout Friday.
The company's fast ferry services between the islands and St Malo are expected to operate as normal.
Its conventional ferry services between the UK and France are also due to run as scheduled.