Guernsey Sunday trading opposition gains momentum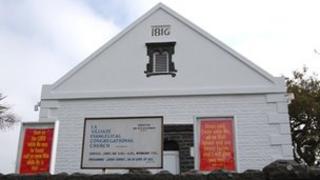 A plan to relax Sunday trading laws in Guernsey has been condemned by a local evangelist as "incurring God's wrath".
The Rev Walter Chapman issued a list of reasons against supporting the move, saying it would damage Christian righteousness.
A requete on the issue placed by Deputy Mike Hadley will be debated by the States of Guernsey later this month.
Roy Sarre, a retailer and church-goer, started a petition against relaxing the law earlier in the month.
He said that Christian values formed part of the reason behind his petition, but added that he felt it was unnecessary for local shops to open on Sundays.
'Approve suspension'
Mr Sarre, a former chairman of St Peter Port Traders' Association, said his petition was in opposition to any extension of Sunday opening hours.
Mr Chapman, of La Villiaze Evangelical Congregational Church, said: "Any further erosion of Godly laws will only increase the wrath of God against us."
Currently Sunday opening is limited to shops with a floor space of 400sq-m (4,300sq-ft) or less.
A number of politicians and local figures have spoken out about the plans since Deputy Hadley announced his requete.
Deputy Hadley has previously said that although he is an atheist the move was not targeted at people who go to church.
He will be asking politicians to approve a 12-month suspension of all Sunday trading restrictions.