Guernsey cider company optimistic despite bad weather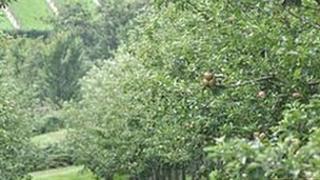 Guernsey's only commercial cider maker said it was optimistic about the cider-making season, despite poor weather earlier.
James Meller, managing director of the Rocquette Cider Company, said the firm's 2012 apple swap was successful.
It began offering islanders cider or money in exchange for apples about five years ago and this year more than eight tonnes of the fruit was collected.
Mr Meller said the collection was crucial for the year's production.
He said he was hoping for better weather in 2013, as having two consecutive bad seasons could prove devastating for the company.
Mr Meller expressed concerns in May over bad weather affecting apple trees in the island.
At the time he said high winds may have deterred bees from pollinating cider trees, but that Guernsey's trees often fared better than those in the UK.
He said the eight tonnes of apples collected from islanders represented about 10% of the total amount used by the company each year.