Guernsey deputy to review number of women in senior roles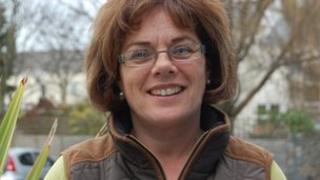 One of Guernsey's five female deputies will investigate how many women hold senior positions in the island's corporate sector.
Deputy Michelle Le Clerc wants to see more women in top roles in companies and politics.
The European Union has been considering plans to force all major European companies to reserve at least 40% of board seats for women.
Deputy Le Clerc believes voluntary targets would be more effective.
She said: "I just think it is a different perspective that [women] bring and I do believe we bring different skill sets.
"We also, I think, have to be more qualified and we have to work harder to get those places on the board."
Deputy Le Clerc said she believes companies would benefit from promoting more women.
Just five of Guernsey's 45 States members are women.