Guernsey parish recycling point may return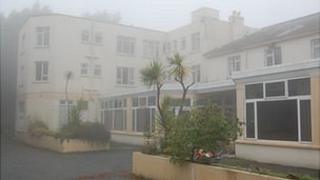 Recycling facilities could return to a Guernsey parish after the previous site was closed in June.
The Public Services Department has applied for planning permission to put a site in the grounds of the former St Martin's Hotel.
Tina Norman-Ross, States recycling officer, said the site was the "last potential option".
The department said the site would close when kerbside collections start, which it hoped would be in 2013.
The site was among 20 considered when the one at Manor Stores closed in 2010. The former St Martin's Garage was chosen as a temporary facility.
Mrs Norman-Ross said they were also talking to retailers about locating smaller facilities, where one or two materials could be recycled, around the parish as an alternative to having one "super site".
She said: "Research has shown that most people's preference is for a super site, which is why until now we have focussed on having that type of facility again.
"However, St Martin's Hotel is the last potential option we have in the parish and is still subject to planning permission."
Figures released last week showed the household recycling rate had levelled off at 46% after rising steadily until the end of 2011.