Guernsey flights grounded by fog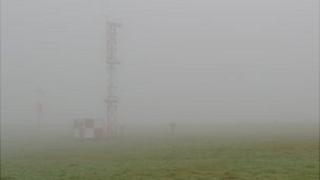 Fog and poor visibility have delayed flights in and out of Guernsey and Alderney.
During the morning only one flight left Guernsey Airport and just one departed Alderney, both heading to Southampton.
Guernsey Met Officers said the foggy weather was likely to continue until Tuesday morning causing further delays.
Passengers due to travel are advised to check in on time and continue to check the departure and arrivals boards for the latest information.
Martin Crozier, from the Met Office, said high levels of humidity and light winds from the south were to blame for the current conditions.
Deputy Airport Director Ashley Nicholas said it was doubtful passengers would be able to leave or arrive until Tuesday.