'Progress' made over Guernsey public sector pensions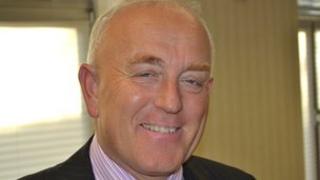 Progress is being made on forging a new public sector pension scheme in Guernsey, according to the chairman of the group negotiating the deal.
Rodney Benjamin, chairman of the Public Sector Pension Review Joint Working Group, said a plan would be put to the States of Guernsey in the new year.
The group began reviewing pensions in November 2011 following a similar review in the UK in 2010.
Mr Benjamin said a number of meetings had been held looking at proposals.
He said representatives for workers and the States of Guernsey had raised a number of issues in meetings aimed at brokering a deal.
"There are still some important areas to be agreed upon, although we sense that we are getting there," Mr Benjamin said.
He said details of the proposals or any discussions that had already taken place would not be released ahead of the issue being debated by States members.
Mr Benjamin added he could not comment on whether the overall cost of public sector pensions could be reduced.