Equestrian centre plans rejected by Guernsey planners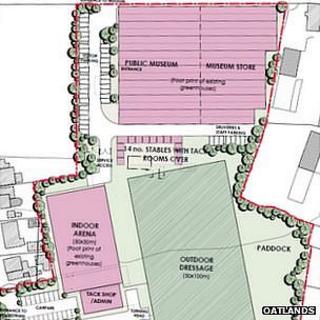 Plans to build an equestrian centre and a museum at Oatlands, in Guernsey, have been turned down by planners.
The Environment Department ruled the development involved the "irreversible loss of agricultural land" and would create "serious road safety" concerns.
The buildings would have replaced glasshouses, which are currently used to grow tomatoes.
Two other plans, to build a maritime museum and create a museum within the glasshouses, have yet to be ruled on.
Peter Kaufman Kent, owner of Oatlands Village and one of those behind the plans, said he was frustrated at the lack of consultation in the planning process.