Guernsey Airport project temporary dock being dismantled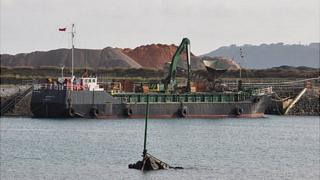 The dismantling of a temporary dock built to import materials needed for the £80m Guernsey Airport refurbishment project has begun.
The final shipment on Saturday completed the importation of 220,000 tonnes of material for the upgrade work to the 1,463m (4,800ft) runway.
The imported material is due to be transferred via road to the airport for at least the next 12 months.
The area has to be returned to its former state by the end of the project.
The MV Martin, which was moored alongside the temporary berth and used to offload the material, has already left the island.