Guernsey veterans asked to join Sir Isaac Brock parade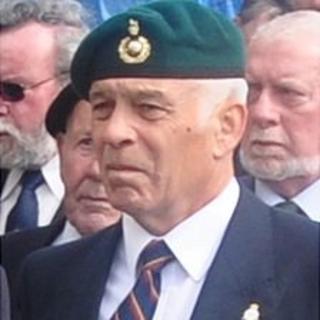 Armed forces veterans in Guernsey have been invited to take part in a parade to commemorate the death of Maj Gen Sir Isaac Brock 200 years ago.
The Guernsey man, dubbed the Hero of Upper Canada, died leading a charge at the Battle of Queenston Heights in Ontario, in the war of 1812.
Veterans can join a parade on Saturday, one of a series of events being held.
Danny Blatchford, platoon commander, said it would be a unique event in honour of a Guernsey hero.
He said he hoped as many veterans as possible would join in to mark the commemoration.
Gen Brock, who was born in Guernsey, was killed while leading a British, Canadian and First Nation army to victory over an invading American army.
His involvement in the capture of Detroit, Michigan, in August of the same year earned him his knighthood.
The events on what has been dubbed Brock Day are due to begin with the raising of the Canadian flag on the mast at the Weighbridge Roundabout at 08:45 BST.
It will be followed by the parade along the Pollet to the junction with Smith Street, where wreaths will be laid at the former home of Sir Isaac, which is currently the shop Boots, prior to a service at the Town Church at 10:00.
Plaques to Sir Brock on his former home and the north wall of the Town Church have been refurbished for the occasion.
A 15-gun salute will be fired at midday, exactly 200 years on from his death at 07:00 on 13 October 1812 due to the time difference with Canada.
The castle will also host re-enactments and a play about Brock throughout the weekend.