Guernsey to France power link restored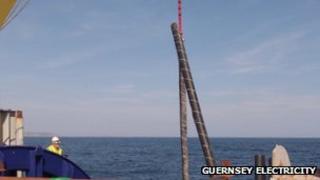 Work to restore the electricity cable link between Guernsey, Jersey and France is finished.
Engineers at Guernsey and Jersey Electricity companies have reconnected and turned on the cable that has been out of action since April.
The 90,000-volt cable and transformer were switched on on Friday and tested over the weekend.
Guernsey has been generating electricity on island since April but will now start to import power as well.
Bob Beebe, from Guernsey Electricity, said he was confident there should not be any further problems now the connection has been restored.