Guernsey charity issues seal pup warning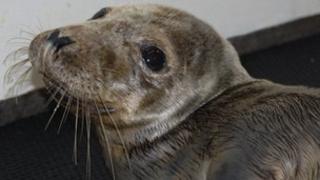 Guernsey residents who spot seal pups on the island's shores are being urged to contact a local animal charity.
The GSPCA issued a plea to islanders to be on the look out for any young seals which may have become separated from their mothers in the stormy weather.
The charity said the seas around the island were popular breeding grounds for grey seals in the autumn.
It asked residents to avoid trying to help the animals, as they could cause further difficulties for the pups.
It added that seals may also bite if touched.
A number of seals have been found on Guernsey beaches in recent years.