Guernsey nightclub reopens after flooding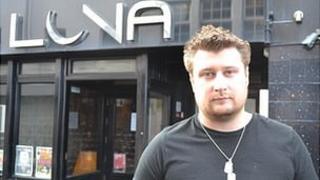 A Guernsey nightclub and bar will open as usual this weekend after they were damaged by floods caused by heavy rain on Sunday.
Fusion Nightclub and Luna Bar owner Adam Burroughs said he had been worked with insurers, suppliers and loss adjusters to restore the premises.
The club's dance floor was too damaged to repair and will be replaced next week.
The bar will close for some time in November for repairs to be carried out.
Mr Burroughs said: "We've spoken with our insurers and structural surveyors and the premises will be safe and ready for customers.
"Unfortunately we won't be able to repair all the damage before then and we will have to close Luna Bar for an extended period of time to completely repair the floor, bar area and toilets."