Guernsey scavenging site rules are changed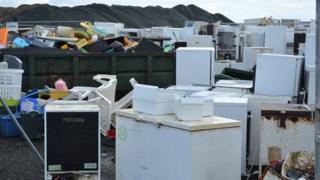 The way a Guernsey scavenging site works will change due to safety reasons.
States recycling officer Tina Norman-Ross said the changes were needed to comply with environmental law.
Previously people could take away white goods, such as fridges and washing machines, that had been discarded at Longue Hougue reclamation site.
The new rules mean only white goods in good working order will be allowed to be taken.
Ms Norman-Ross said: "We have a duty of care to ensure it is safe for people to visit the site."