Sark's first civil servant from Isle of Man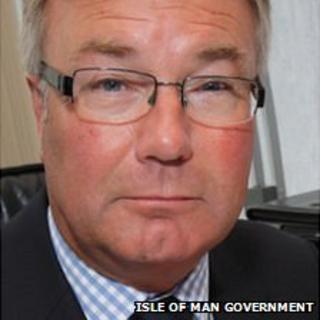 A top Isle of Man civil servant has been chosen as Sark's first civil servant by the island's General Purposes and Advisory Committee.
Colin Kniveton, chief executive of the Department of Economic Development, has been selected for the four-month post.
The 56-year-old Manxman is a chartered management accountant and has worked in the civil service for 14 years.
Last month Chief Pleas agreed to recruit an experienced civil servant as an interim chief secretary.
The creation of a civil service was one of the recommendations made in the independent review of Sark's government by the former UK senior civil servant Belinda Crowe.
Mr Kniveton has been given a leave of absence to undertake his role, which is to help Chief Pleas further consider the content and recommendations of the Crowe report and to assist in the implementation of any changes deemed appropriate.
These may include a permanent civil service.
Mr Kniveton said: "The challenges facing Sark as it continues to evolve and consider its options for the future are intriguing for any person involved in the public sector, but particularly so for an islander such as myself.
"The Isle of Man has undergone considerable constitutional change throughout its history and particularly so over the last 25 years but has always been keen to protect and maintain its own identity and culture.
"The warmth of welcome I received during my recent visit was a strong factor in confirming my interest in the post and I look forward to working with the elected government and people of Sark in any way they feel appropriate."
Conseiller Charles Maitland, chairman of the General Purposes and Advisory Committee said: "We are grateful to the Isle of Man Government for its co-operation in releasing Colin to undertake this role and look forward to welcoming him back to Sark before he takes up his new position on 1 November."