Guernsey to create aircraft registry without Jersey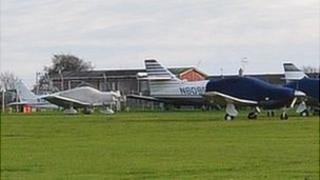 Guernsey is to plough ahead with creating an aircraft registry without the help of Jersey.
The original proposals from the Commerce and Employment Department suggested a Channel Islands registry.
The department says it will ask Guernsey's government in October to develop one without Jersey involvement.
In September 2011, deputies approved plans to create an aircraft registry in a scheme intended to generate a new source of income for the island.
In a progress report to go before the States in October, the department will say it has not been possible to reach agreement with Jersey.
This comes despite pressure within Jersey to get on board with the scheme.
The report to be presented to the government in October also asks the States to approve the drafting of laws creating an aircraft register - and says so far the project is on track.
It is thought an aircraft registry, which also involves overseeing aircraft safety, would bring economic benefits to the islands, through the development of associated support industries.
The Isle of Man registry was set up in 2007 and has more than 500 aircraft listed.