Guernsey States must solve social security deficit in 2013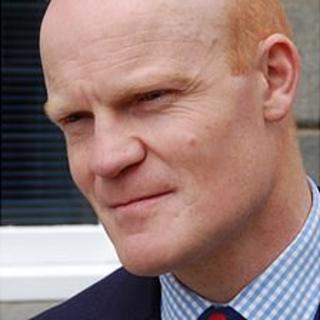 Guernsey's government will need to solve the social security fund deficit in 2013, according to the island's treasury minister.
Deputy Gavin St Pier said the latest above-inflation rise in pensions was not sustainable in the long term.
He says a debate was needed about how much was paid in versus how much is paid out.
If approved by politicians pensions will rise by 3.6%. The inflation rate in Guernsey is 3%.
Deputy St Pier said: "Increasing contribution rates now is not something I would support with the state of the economy as it is.
"We simply can't continue to ignore an operating deficit forever so we will need to address it."
Electricity prices
The social security department released its plans for benefits in 2013 including an increase in the fuel allowance by 3.2%.
The minister, Deputy Allister Langlois, said the figure was worked out before Guernsey Electricity announced its intention to put up prices.
Guernsey Electricity announced it would be increasing prices by 9% after technical problems meant the cost of generating power went up.
Deputy Langlois said the government may be forced to review the winter fuel allowance following the electricity price rise.
He said: "If you look at the States report, it indicates the 3.2% comes from the index for light and power.
"Coincidentally the announcement of a substantial electricity rise happened just after the end of that index.
"I am sure we will come under some pressure to review that, but can't comment on the possibility of doing so at the moment."