Guernsey treasury chief officer role ends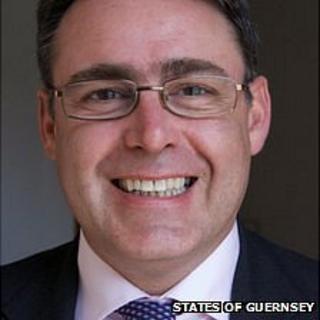 The post of chief officer of Guernsey's Treasury Department has been removed following the resignation of Dale Holmes.
He offered his resignation in July after his department was defrauded out of £2.6m and leaves his position at the end of October.
His responsibilities are being shared among other senior civil servants.
Mike Brown, States chief executive, said it was a move towards a more corporate, joined-up civil service.
He said a restructuring of senior roles was being considered ahead of the resignation, but it brought forward the need for change from 1 November.
Simon Elliott, currently the head of human resources and organisational development, has been given the new role of States chief corporate resources officer.
His responsibilities will include all non-financial resources including property, IT and the new shared administration centre.
Bethan Haines, currently the States chief accountant, has been appointed to the reintroduced position of States treasurer with responsibility for all financial matters.