Guernsey's education minister in 'no rush' over GCSE changes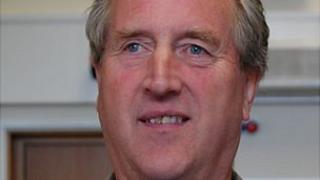 Guernsey's education minister says he is not "going to rush" into looking into proposed changes to GCSEs.
The department has yet to discuss moves in England to scrap GCSEs in favour of a new English Baccalaureate.
Deputy Robert Sillars said "nothing was guaranteed" as the consultation document was a long way from being brought in.
He said: "We need to understand what it's all about, what the implications are, what's good for Guernsey."
Deputy Sillars said: "With Wales, Northern Ireland not going to follow it, Scotland have their own, so we're in an ideal place to choose what's best for our island.
"Guernsey is a separate jurisdiction following its own curriculum with our secondary schools offering a range of exam courses including GCSEs, iGCSEs, BTECs and other recognised qualifications.
"Our schools and students will continue to work hard to achieve the best that they can and gain the skills they need to move on to the next stage of their education, training or employment."
He said it was important that parents and children had certainty for the future and the department would continue to watch developments in England with interest.