Call for 'informed debate' on Sunday trading change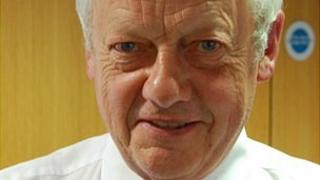 A major retailer in Guernsey is calling for an "informed debate" on a proposed Sunday trading trial.
Colin McCleod, chief executive of the Channel Islands Co-Op, said it should be up to the customer to decide.
Deputy Mike Hadley leads the requete, which calls for a 12-month trial scrapping of the Sunday trading laws.
Permission to open is decided by the retail categories defined in the laws and at the discretion of the constables and douzaine of each parish.
Consumer choice
Mr McCleod said that as far as his business was concerned it was up to the customer to choose but people should be aware of the consequences if the 12-month trial was given the go ahead.
"At the society we have no strong view to be honest, we are a consumer owned organisation and if the consumers are strongly supportive then we will do our best to provide that choice they want," he said.
"It is important the debate is informed and the consequences understood because I believe once the genie is let out of the bottle there will be no putting it back."
Earlier this year the Commerce and Employment department announced it was dropping plans to carry out a consultation on the issue.
Commerce and Employment Minister, Deputy Kevin Stewart, said he was standing by the decision not to put Sunday trading as a priority for his department.
He said he did not know why Deputy Hadley was going against the decision of the board.