Scrap Sunday trading call from Guernsey deputy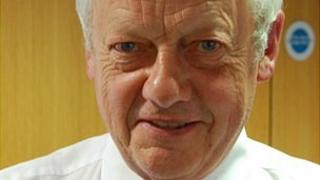 Shops in Guernsey will open on Sundays from December, if the States approves a petition from seven deputies.
Deputy Mike Hadley leads the requete, which calls for a 12-month trial scrapping of the Sunday trading laws.
Permission to open is decided by the retail categories defined in the laws and at the discretion of the constables and douzaine of each parish.
Deputy Hadley said: "The most important thing for me is the ability for people to do what they want."
He said: "It isn't necessary to dictate to people whether they should shop on a Sunday or if they've got a shop whether they should open on a Sunday.
"That's a matter which the individuals are quite capable of deciding themselves. If you don't want to shop on a Sunday, well then don't."
Atheist views
Earlier this year the Commerce and Employment announced it was dropping plans to carry out a consultation on the issue.
Deputy Hadley, who is a member of the board, said he supported that move: "Most people know what the issues are and consultation will come up with the arguments finely divided.
"The only real way to find out is to try it. We'll try it for a year and if we find the island suffers badly from it then we don't have to extend it.
"On the other hand if most people like it and there are positive advantages we can keep the suspension of the laws on a permanent basis."
He said although he is an atheist the move was not targeted at people who go to church.
However Deputy Hadley did pose the question: "Why should I as an atheist have to alter my way of life to fit in with what is probably a minority of the population these days?"
The motion is due to be debated at the November meeting of the States.