Restoration for Guernsey's St James Concert Hall tower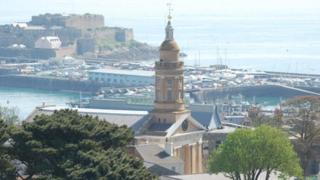 Plans to restore the bell tower at St James Concert Hall in Guernsey have been submitted to the Environment Department for approval.
It follows work to monitor the impact of water entering the building.
The hall was bought by the States in 1970, but was not used until the mid-1980s and during that time parts of the building fell into disrepair.
The States hope repairing the tower's louvres will help preserve the inside of the building.