Structural problems delay new Guernsey youth centre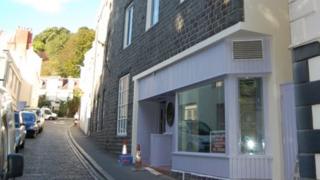 Structural problems have been blamed for delays of more than a year to a new youth centre in Guernsey.
Guernsey Youth wants to turn the former pub The Caves De Bordeaux into a three-storey centre for young people.
It had hoped to raise the £800,000 and open it in 2009 but funding delays meant work did not start until 2011.
The charity had hoped to open the centre last October but now said it would be at least the end of the year before it would be ready.
The site in Upper Mansell Street was a pub or bar for more than 100 years and had fallen into disrepair before it was purchased by the charity.
'Limited resources'
The plans include a cafe, some study and social space and a dedicated floor for meetings.
Wayne Bulpitt, the director of Guernsey Youth, said structural problems with the building had meant lengthy delays.
He said a further £50,000 had already been spent on refitting the premises.
He said: "We are not blaming anybody, it is simply an old building and we have limited resources.
"The cost to have done a full Rolls Royce refurbishment was outside of what we thought were reasonable amounts for a charity to spend on a building when what really is important is what happens inside the building."