Guernsey's economic growth forecast downgraded to 0%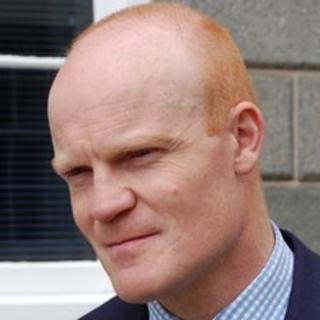 Guernsey's economic growth forecast for 2012 has been sharply downgraded to 0%.
The Bailiwick's economy had been expected to grow by 1.9% but the Policy Council's latest figures, published earlier, predicted it would be flat.
Its Economic Overview report for the second quarter of this year said output was "sluggish" but that forecasts for next year were more optimistic.
Deputy Gavin St Pier, the treasury and resources minister, said: "It is a significant change."
He said: "This time last year, everyone was expecting a more confident year ahead for the world economy.
"It is not a surprise that Guernsey is going to struggle to experience growth in 2012, when the rest of the world is experiencing more significant problems."
Deputy St Pier said the most important thing government could do was to ensure "that we remain an attractive and competitive place to do business".
The report appears to show 2012 as a particularly bad year, with economic growth in 2011 estimated to have been 1.0% and growth in 2013 predicted to be 1.3%.
The report concluded: "There is a question as to whether Guernsey's long term growth target of 2% is sustainable".
Guernsey's zero growth compares favourably to that of the UK.
Earlier, the OECD downgraded its prediction of 0.5% growth there, to a contraction of 0.7%.