Guernsey school path costing £20,000 used by six pupils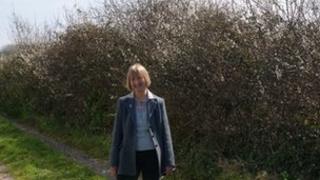 An off-road pathway linking Guernsey's St Sampson's High School with the north of St Peter Port has been used regularly by only six pupils.
The pedestrian safety charity Living Streets has been paying £7,500 a year, for two years, to lease some of the private land over which it passes.
Pat Wisher, the charity's secretary, said it had paid £20,000 in all, to establish and maintain the pathway.
It was opened in September 2010 and is funded through business donations.
Mrs Wisher said the number of pupils walking the route regularly had increased from three to six and she was keen to encourage as much use as possible, when term starts again on 4 September.
"We would particularly like to encourage cyclists to use this off-road route which is so much safer than negotiating the surrounding busy roads," she said.
Deputy Roger Domaille, the environment minister, said: "It's free and available for everyone to use and I encourage parents to try the walk for themselves to see just how safe and quick it is."