Jenson Button gave Guernsey 'a higher profile'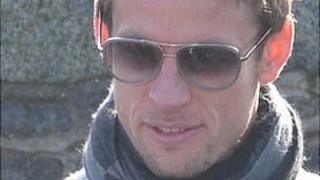 Jenson Button did a lot to raise Guernsey's profile while he lived in the island, according to the marketing manager of Visit Guernsey.
The Formula 1 star moved to the island in 2010, but has recently moved to Monaco.
His manager said this was because it was "a better base for Europe and the rest of world".
Visit Guernsey's Tony Dawson said: "He bought a lot of publicity during his time here, and that has been great."
This included coverage of Jenson Button praising the island on BBC One's Formula 1 show as well as in national newspapers and specialist newspapers and magazines.
Mr Dawson said: "Jenson's an extremely high profile, well-liked, international chap so coming to Guernsey could only be a good thing for us."