Guernsey States disability champion elected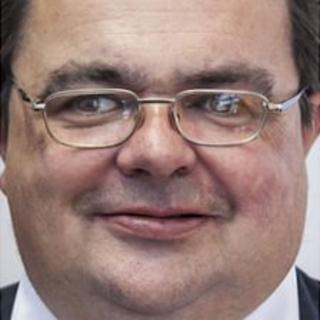 Deputy John Gollop has been elected as the disability champion for the States of Guernsey.
The job involves liaising with the island's government about issues affecting disabled islanders.
Deputy Gollop secured 259 votes, ahead of Arrun Wilkie with 131 and Lester Queripel with 43 in a postal vote to decide the voluntary position.
He takes over the role from former politician Jane Stephens, who lost her seat in April's general election.
A total of 609 of those eligible to vote registered ahead of the election, held on 1 June, with 435 or 71.4% casting their vote, with two spoilt papers.
Those eligible to vote were disabled islanders, their close family members, carers, staff and volunteers of disability charities and health and social care professionals.
Shelaine Green, chairwoman of the Guernsey Disability Alliance, said: "John is a true 'man of the people' who has Asperger syndrome himself and therefore has a deep personal understanding of the barriers that disabled islanders face, particularly when it comes to having to overcome the attitudes of others."
Deputy Gollop said: "In a way I've lived with some of the disability themes, these include being taken seriously, participation in employment, access to all kinds of events, absence of stigma, access to resources and all those sort of issues."