Peter Harwood elected as Guernsey chief minister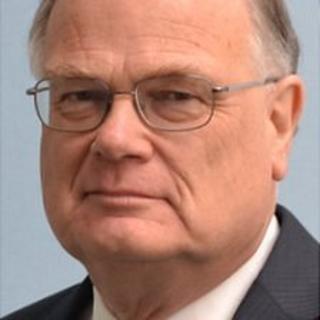 Deputy Peter Harwood has been elected as Guernsey's chief minister.
He won a vote of 27-20 against the only other candidate Deputy Jonathan Le Tocq.
Deputy Harwood said having not served in the States before he was able to "approach the role of chief minister free of previous political baggage".
He said: "I believe this freedom will assist me in uniting this assembly in the common purpose of acting in the best interests of this island."
The retired advocate topped the polls in the St Peter Port South district in the general election on 18 April last week after standing as a first time candidate.
His other former roles include chairman of the Guernsey Financial Services Commission and chairman of a review into the machinery of the island's government, which was used as a basis for the departmental system that was brought in during 2004.
Deputy Harwood said: "I can bring to the office of chief minister experience and knowledge of the legislative and judicial system of this island, its constitutional links with the other islands of the Bailiwick and with the United Kingdom and of its relationship with the EU.
"I bring experience of chairing bodies where there is or was a considerable interface with the system of government in this island."
He said on-island affairs would be his main focus and that he hoped to share the important role of developing and maintaining international relations with other ministers.
The 10 ministers, a deputy chief minister and the heads of the four States committees are due to be elected on 8 May.
A further States meeting on 11 May is being held to decide the departmental and committee memberships.