Guernsey Post stamp prices increase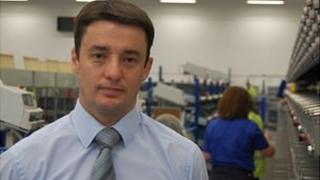 The cost of both local and UK stamps will rise from 1 May, Guernsey Post has announced.
A local stamp will rise by 3p to 39p and for mail sent to the UK it will increase by 6p to 53p.
Boley Smillie, chief executive, said the move had been forced on them by the challenges facing the business.
Issues such as the increase in Royal Mail charges and the ongoing fall in the amount of mail sent had been factors, he said.
Another element is the loss of LVCR (Low Value Consignment Relief) under which VAT was waived on goods valued at less than £15 when imported into the UK from outside the European Union.
It will be scrapped in relation to goods sent from the Channel Islands from 1 April.
He said: "To put the price increase into perspective, the loss of LVCR will reduce our profit by £3.7m over the next twelve months.
"The tariff increases will reduce that impact by less than £500k, with the remainder offset by efficiencies achieved within the business."
Over the last two years Guernsey Post has seen a 15% drop in the amount of post sent.
The company said the price increase would ensure it continued to meet its Universal Service Obligation, which sets out the minimum it has to provide for the island.
The regulator, the Office of Utility Regulation, has approved the increase.