Kaiser Chiefs to headline this year's Guernsey Festival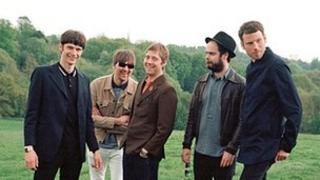 The Kaiser Chiefs have been announced as one of the Guernsey Festival's headline acts for 2012.
The Leeds-based band will be the last act of the two-day festival, following a set from indie band The Charlatans.
The festival, now in its second year, will feature a number of local and international acts on 23 and 24 June.
The Kaiser Chiefs had a number one hit in the UK with Ruby in 2007 and appeared on the main stage at the Glastonbury Festival the same year.
Festival organiser Paul Stephen said: "We are stoked to be ending the weekend with Kaiser Chiefs.
"Their brand of rock is appealing to everyone and their tracks are so embedded in our culture that the performance should have everyone singing along."
Dance act Utah Saints have also been added to the list of acts lined-up to perform.
Mr Stephen said another major act would be announced for the Saturday.
Macy Gray and The Selecter were among the bands previously announced.