Guernsey voters urged to be sensible at hustings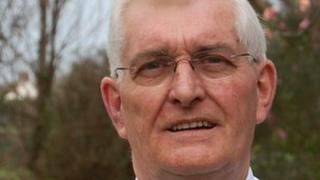 Voters in the Guernsey parish of St Sampson are being encouraged to avoid asking "stupid questions" at its forthcoming hustings meeting.
John Foster, the returning officer, said: "We're hoping that people will come and ask sensible questions that are going to tax the candidates.
"Sometimes people come with some stupid questions which spoil it for everyone there who's interested in the island."
The parish hustings will be held at St Sampson's High School on 4 April.
There are 11 candidates contesting the six seats available in the district.