Guernsey flower exporter fears effect of LVCR decision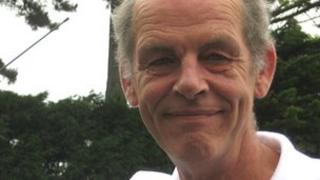 A Guernsey flower exporter has said he fears his company will lose some of its most loyal customers following the scrapping of VAT relief.
Paul Domaille said he would try to absorb some of the resulting 20% price increase by reducing the costs of materials and credit card processing.
But he said he expected most of the increase to be passed on to customers.
"A 20% rise is just something I don't think any business could absorb in their costs," he said.
Mr Domaille said the type of customer most likely to be affected would be "someone who's bought a box of freesias at a set cost for years".
He said: "An unknown number, when they see this large increase, may either go for something smaller or change their mind."
Low Value Consignment Relief, which waives VAT on goods imported into the UK if under £15, will be scrapped in relation to Channel Island companies from 1 April.
A legal challenge by Guernsey and Jersey failed to overturn the move, which was announced by the UK Treasury in November.