Guernsey Post negotiates over VAT collection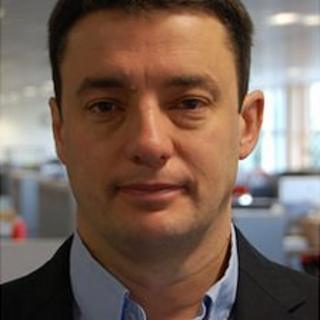 Guernsey Post is negotiating with HM Revenue and Customs (HMRC) about the future collection of VAT on parcels heading to the UK.
Currently the company collects the 20% tax sent from the island by bulk mailing companies on behalf of HMRC for free.
Boley Smillie, chief executive, said as Low Value Consignment Relief was ending the agreement was being revisited.
He said continuing the agreement in some form would benefit businesses.
LVCR means parcels valued at less than £15 sent from non-European Union countries to the UK are not charged VAT, which is currently set at 20%, but this will cease to apply to the Channel Islands from 1 April.
'Growing fulfilment'
Mr Smillie said: "The ability for us to effectively pre-clear the items through customs locally means that we can actually achieve next day delivery in the UK.
"For some customers this is absolutely vital for their businesses."
He said the Royal Mail charged £8 to collect VAT from the recipient of the parcel, so not only would it take longer but the cost to the recipient would increase.
Mr Smillie said the company "definitely wanted to cover the costs of any administration that it incurred" so he hoped to agree an administration charge.
He said: "We've benefited from a growing fulfilment industry over many years so it's something we've been happy to do.
"The reality is that from 1 April that is going to change and we have had some exploratory discussions with HMRC over this matter.
"We're already under significant pressure due to the loss of LVCR so any advantage we've got, anything that puts us on at least a level playing field with the UK is very important."