Guernsey Post 'ready' for bulk mail reduction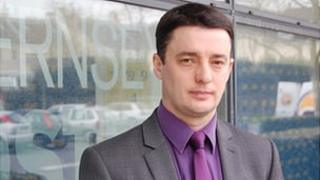 Guernsey Post is prepared for the loss of business expected due to the end of Low Value Consignment Relief (LVCR), according to its chief executive.
A number of companies have announced they will be relocating their bulk mail operations ahead of the end of the tax relief on parcels under £15 from April.
Boley Smillie said bulk mail made up more than 70% of the company's revenue.
He said savings made over the past two years would help curb price rises and the impact on customers and employees.
Mr Smillie said savings programmes had led to the loss of the equivalent of 44 full-time jobs and a reduction in costs across the business.
He said the cutting of deliveries from six days a week to five, which is due to come in later this month, was expected to save the company about £500,000 a year.
Mr Smillie said: "There'll be fundamental changes within the bulk mail industry in Guernsey, undoubtedly we'll lose some customers and indeed some have already announced that, but we hope not to lose it all.
"We've certainly been preparing for this eventually over the last couple of years. We're uncertain how much of the bulk mail will stay, but based on a medium-case plan we're in good shape at the moment."
He said the company was currently negotiating with Royal Mail.
"Normally we change our postal rates about April and it's likely there will be changes and prices will be going up in certain areas, but we hope to mitigate that as much as possible through our own savings programmes," he said.
Mr Smillie said he did not expect any redundancies "specifically as a consequence of the decision" to end the tax relief, although he would "never rule that out".