Macy Gray to headline Guernsey Festival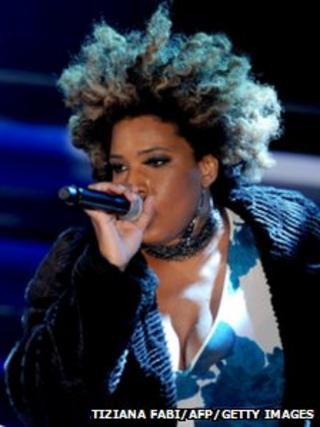 The organisers of Guernsey Festival have announced their first headline act for the 2012 event.
Grammy and Brit Award singer Macy Gray will be headlining the big top at the Rabbit Warren on the Saturday of the event on 23-24 June.
The festival, now in its second year, will feature a number of local and international acts over the two days.
Macy Gray shot to international fame in 1999 with the hit single I Try and is set to release her sixth studio album.
Festival organiser Paul Stephen said: "Macy Gray is quite a coup and we're over the moon to have her confirmed to be one of the three big headliners.
"Many people don't realise the level of work that needs to go into booking artists and we will be announcing other performers in the near future."
Organisers also revealed other acts including indie musician King Charles, ska revival band The Selecter and Little Barrie, a trio including Primal Scream guitarist Barrie Cadogan.