Guernsey States sewage investigation charge ends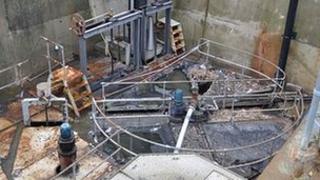 A charge being levied to fund sewage treatment investigation in Guernsey will end this month, the Public Services Department has announced.
The fee of £50 per household per year funded a study that found the island did not need further sewage treatment.
It was also used to pay for repair works where seawater was entering the wastewater system.
Minister Bernard Flouquet said with the study agreed by the States and the work done the charge could end.
In February the States approved work to replace and upgrade the current long sea outfall, install diffusers to aid the natural treatment process and install screens to remove solid waste.
This work, costing £6-8m, was recommended in the study.
The department said it would also be reviewing the rest of the wastewater charge to see if it was sufficient to meet the cost of funding the island's wastewater infrastructure.
It said this could result in further changes to the water charges, but these were unlikely to come into place until 2013 at the earliest.